No-Nonsense
M Adell Tax & Accounting was established on St Thomas, in the US Virgin Islands in 1975, and is now the senior tax accounting firm in the Virgin Islands. We have been providing Accounting, Tax and Advisory services continuously for more than 45 years.
The scope of the services that we provide is limited exclusively to the preparation of Corporate, Partnership, Fiduciary and Individual Income Tax Returns. We also prepare Tax Returns for Tax Deductible Charitable Organizations, and also Estate and Gift Tax Returns. We do prepare financial statements [that are designed to meet the requirements] for inclusion with the Annual Reports that Corporations doing business in the Virgin Islands are required to file with the Office of the Lieutenant Governor. We also continue to provide advisory services in the areas of income tax compliance and planning, payroll tax matters, income and payroll tax problem resolutions, and also software installation and staff training.
We prepare Income Tax Returns primarily for bona fide residents of the Virgin Islands, however, we also process returns for non Virgin Islands residents, including state returns, for every jurisdiction that has income tax legislation in effect.
We are empowered by the most omnipotent and comprehensive tax preparation programs available. Our work papers are prepared using Accountants Trial Balance (published by the American Institute of Certified Public Accountants). When our business client is a user of QuickBooks accounting software, unadjusted balances are electronically imported, from QuickBooks, into our work papers program, and in turn, the adjusted balances are electronically imported into our tax preparation programs. This is "seamless integration", and is far and away the most cost effective way to produce an income tax return. At M Adell Tax & Accounting, when our client is a user of QuickBooks accounting software, there is never any double, or triple, handling of the same numbers. We take tremendous pride in the efficiency of our process.
We hope that our web site proves to be helpful to you. We have incorporated useful features such as a tax calendar, calculators, a knowledge base and client newsletters. Our clients can securely access selected documents that we have prepared for them. The objective and result, is that, the beneficiary of our efficiency, is our clients©.
At M Adell Tax & Accounting, we are committed to providing quality work in a timely manner. When you choose us for your tax and accounting needs, you will receive a level of service that (we promise) will exceed your expectations.
If you would like more information about our firm, or our services, or if you have any other questions, please feel free to contact us.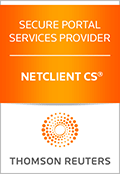 Telephone...
(340) 643-1040
M Adell Tax & Accounting
PO Box 8045
St Thomas, VI 00801
You can also send us a message directly through the contact page of this website.